Dear Honourable Judge,
The Competition Law Research Centre of the Pázmány Péter Catholic University, Faculty of Law and Political Sciences, with the support of the European Commission and in partnership with the Gazdasági Versenyhivatal (Budapest) and the Centre for European Constitutional Law (Athens) is organizing
an international training on competition law
for national judges between 7 - 9 June 2012.
After a short introduction to the important developments of competition policy, the aim of the training is analyse issues which might be relevant to national judges who might have to deal with competition law claims. For the detailed programme click here.
The speakers of the training are well known nationally and internationally. The training is bilingual (Hungarian and English) and we will provide simultaneous translations.
The participants of the course will receive written training modules focusing on practical issues related to the training and this will also be accessible on-line.
We would be delighted if you could forward the information on the training to your colleagues.
Participation is free (but places are limited) and we will provide catering during the training. For judges not residing in Budapest we will provide accommodation and cover travel costs and catering costs during the training.
Judges not residing in the CEE region or Greece are free to apply to the training, but we cannot cover accomodation and travel costs for them.
If you have further questions, please let us know at the following e-mail address: This email address is being protected from spambots. You need JavaScript enabled to view it." style="font-family: Calibri, sans-serif;">This email address is being protected from spambots. You need JavaScript enabled to view it.. 
Yours faithfully
Dr. Szilágyi Pál, Director
Budapest, 2 April 2012.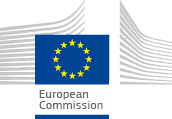 The programme is supported by the European Commission.